Two days ago Mashable published a text named 12 Questions to ask before hiring an SEO expert.
Here is the run-down of these 12 points (with my summary in italic), followed by my reflection as to why you should NOT use that list, but focus on another set of questions and tactics that will indeed help you find a solid SEO Expert or SEO company.
The Mashable 12 Points Of Choosing The Right SEO Expert
Do you care about Content? Don't go with an SEO Expert that only talks about link building and does not mention the need for developing content on your website.
What do you think of Google's initiative? Google's recent updates send link building back to the stone age. Make sure your SEO Expert is informed of the changes and has ways to provide link building benefits without angering Google.
What is the fastest way to generate links? This is a trick question where the real SEO Expert will tell you that there is no real fast-n-easy link building process.
What do you consider quality content? "The old link building tactics are going away and search engines want to reward the trusted sources of information."
Do you sell link building services? "If they believe they sell link-building services and you hire them, you might find yourself out of business very fast as well"
Do you know any quick fixes? The easiest way to build backlinks is to create quality content that will be picked up and shared on social media sites.
What is your client retention rate? Check how long they are in business, how many active clients they have, and most importantly their retention rate.
Who will do the SEO on my site? It boils down to the person. You're not hiring a company, but a person. Make sure you know who the person is and that they're good at SEO.
Will you go after influential websites in my industry? See if they will do link building by spying on your competition and copy their link profile.
Who are your references? You'll want to get sample reports to see what kind of links you'll be getting from your SEO vendor.
How do you measure success? To avoid getting Google angry, make sure you can trust the person doing SEO for you and you are fully informed about what they'll be doing in terms of SEO.
What are your tactics? In order to find the right link building vendor, you will need to educate yourself about black hat vs white hat SEO and keep up to date with SEO algorithm changes.
Why You Should Not Use This List When Looking For A Good SEO Expert
The text was short and easy to fly through as these 12 points, but these questions are not your usual mode of thinking when you look for an SEO provider for several reasons:
Focus: The list is focused on link building services rather than on comprehensive SEO,
Methodology: The questions are focused on how to find the bad SEO providers instead of finding the good ones,
Audience: The questions require you to be quite knowledgeable in SEO in order to find an SEO Expert.
Focus: Most of the comments draw toward the issue of link building, which is a somewhat outdated Off-Site SEO. Link building as a proactive SEO task is replaced with generating social activity. There is very little mention of on-site SEO which includes optimizing web texts for search intent and readability by intelligently using H-tags, bullet lists, images, and meta elements.
Methodology: The list of questions focuses on avoiding terrible SEO Experts… that are not experts at all. This is the wrong focus. You don't want to avoid the bad SEO providers. You want to find the good ones. So focusing on questions that look for positive qualities instead of negative traits is what you really want to be doing. Here's what questions you need to ask, and why.
Audience:  SEO is a dynamic field that constantly changes. Keeping up to date with all these changes requires at least an hour a day of reading solid materials from solid sources such as MOZ. This is not what business owners can or want to do. They are in the business of running a successful retail store, restaurant, car repair shop etc. They only want to use SEO, not learn SEO. Just as we all want to use computers but don't want to learn digital electronics or network infrastructure.
How To Really Find A Great SEO Expert
I'm a bit surprised that one of the most mentioned SEO terms was link building, even though link building got sent to the stone age especially with the greatest ever Hummingbird update Google did back in September 2013.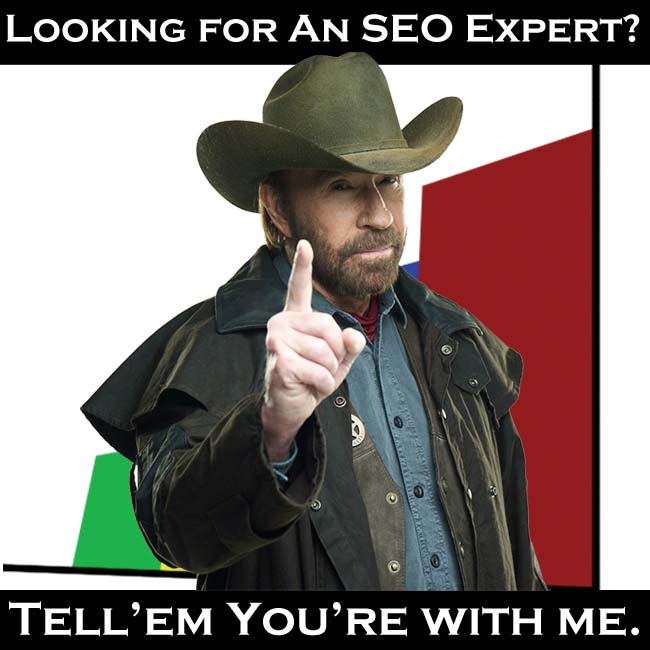 The first question to shoot at a SEO provider is "What is Google's purpose", and the answer is that Google seeks to organize the world's information, so naturally it is information we need to throw at Google in order to rank better, i.e do Content Marketing.  Everything revolves around creating useful, high-quality content.
The second question to ask is Does Social Media Influence SEO? I'm surprised that in the Mashable article there isn't a single mention of Social Media which now slowly becomes an integral part of SEO. Google now takes into consideration social signals, especially Google+ activity (they built G+ specifically to measure social activity). At the end of 2011 or beginning of 2012, Google mentioned the G+ Author tag. Those of us who understood the logic and adopted the idea reap the benefits now. It's the same with Social. Google has G+, they now got to peek inside the Facebook world via PPC and all this pours back into the Hummingbird ranking algorithm.
The third question is to ask is What do you think of Google+ Authorship tag. For a checklist on sifting good from bad SEO providers, there should be a mention of the G+ Author Tag integration. As content drives the online presence of any brand, we now have to think like publishers and seek for ways to take our expertise and activity and publish it on our website and distribute it to via social channels. Having an SEO Expert that does not recognize the importance of the G+ Author tag will significantly decrease the text quality in the eyes of Google.
The fourth question to ask is How do you do On-Site SEO.  On-site SEO is a list of activities that an SEO Expert should make on your website, like creating an XML sitemap, HTML sitemap, make sure there are no duplicate web pages, using canonical URLs etc. Then, a good SEO expert will rely on content marketing that is properly done. See if the potential SEO expert understands the importance of creating content (optimized for visitor intent, not for keywords), using good text formatting (H-tags, bullet lists, bolded key concepts…all of these add SEO weight and improve the text scanability), use of media in texts (both for SEO points and to help readers understand the main idea of the text) etc.
The fifth step in picking the right SEO Expert is to do research on the person who will do the work on your site. As the Mashable text says, ask for a name of the person that will do your SEO. Then google that person. This is important especially if you're getting Content Marketing.
If Google throws out less than 2.000 results and the first three pages (30 search results) are not completely dominated by the SEO worker, walk away. That person has not been active enough online, and their name brings very little added value to the content marketing and social marketing they'd do for you.
If on the other hand, Google returns  20, 30, 40.000 results, and the first 3,5,10 pages of search results are all for the person you're researching then you've got a winner. That person has celebrity status in the eyes of Google, especially if you see search results from Google Images. The images Google shows for the name search will give you a rough idea of his/her connectivity/relationship to the SEO industry.
If you see plenty of images of famous SEO figures like Rand Fishkin (MOZ), Matt Cuts (Google), Chris Brogan etc. this is a clear sign that you have a chance to work with a real SEO Expert. Such a person is quite active online, and if they give good answers to the five questions, you can move on to negotiate an ongoing deal with them knowing that he/she is a straight shooter and will provide solid and sustainable results for your online presence.