Branding Services
Establish A Strong Brand Message On Your Website
and reach your target audience with ease.
Branding is constructing the personality of your company and then communicating it to your target audience. With building your Brand Persona we will help you:
Create your corporate identity 

Create message consistency

Build a recognizable brand 

Find a clear target market

Differentiate your brand 

Communicate value
Once your customers get to know you and fall in love with who your company is, they will transfer that affection to what you have to offer. In the long run, with clear branding and message consistency, you will build loyalty and trust in your customers as a prerequisite for a long-lasting relationship.
Branding Services That Tell Your Story
Building Content Marketing Strategy since 2009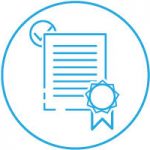 Let Us Build You A Brand That Resonates
Our branding process consists of two key phases; first, we need to define your purpose and understand your products/services. This will be a base for a clear value proposition and brand promise. 
Second, understanding customers, the way they connect to your brand and why, is a must for a long-lasting relationship built on trust.   
And to get there we will use the following process: 
Discovery & Consultation

Research & Audit

Definition & Positioning

Brand Expression

Brand Education & Awareness

Implementation, Support, and Measurement
Using this holistic approach WebMaxFormance offers turn-key quality branding services that will give your company a key competitive advantage.
Sheila
I've worked with several teams trying to somehow permanently fix a 12.000 pages website for a client. She previously spent tons of money on local and overseas teams but nobody seemed to be able to help. "Get a dedicated hosting" they said. "Wordpress can't handle such a large site" they said. Until I found Igor and the WebMax team. Who not only rebuilt the entire website, but also managed to make the site load in 1.2 seconds! On a VPS!
Wardee
Thank you so much for helping me with my website rebuild. It's worked slow, and we struggled with the technical and SEO issues for so long. It's such a relief to be able to lean on a good team to take care of ongoing maintenance, so my team can focus on doing what we do best: serving our clients.
Schedule Your
Consultation Today
Branding works best when combined with:
Building a Unique Value Proposition 

Website Design & Development

Content Development

Competition Analysis

PPC Marketing
For our past clients we have built:
Custom e-Commerce sites

Membership websites

Corporate Websites

SaaS Platforms
We have covered industries such as:
Content production and analysis platforms

Marketing automation platforms

Online learning systems

E-commerce systems