A Done-For-You Service To Put Your Best Foot Forward Into The Digital World
You may be really good at your business, but you may not have the time or staff to establish a strong brand message on your website, on Google, and on Social Media. WebMaxFormance can handle this for you. And we do it well.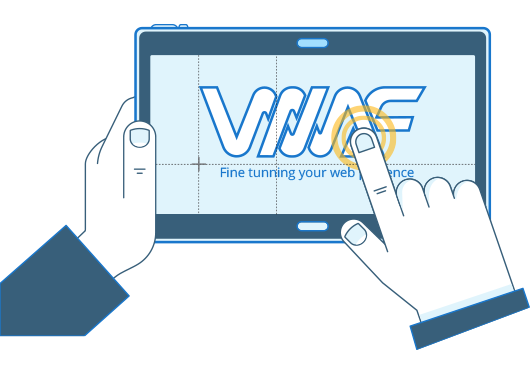 I Know Branding Is Important, But It's Not My Cup Of Tea
Problems arise when a CEO (or even a CMO) is really good at leading but is tasked with non-leadership nuances. For you, this whole branding concept may be too nebulous to even nail down into a deliverable. You know it is important, and you'd rather want that someone else would take care of that. And that decision might be good leadership on your part.
What is Branding, Really?
Branding is constructing the personality of your company, and then communicating it to your target audience, causing them to fall in love with who the company is, and then transferring that affection to what you have to offer.
And there's tremendous complexity in this simple idea of building a brand.
Branding doesn't start with a logo design. It doesn't start with a tagline. It doesn't start with a value proposition. All these things are parts of your overall brand persona.
But they spring OUT of who your brand is.
Taking an amorphous thing as a corporate entity, and transforming it into a recognizable, lovable brand is both art and science.
And we've mastered both.
Branding is actually a big concept, and you should not let it slip through the cracks. As a leader, you may be facing the problem of having built an excellent business that has less-than-excellent branding attached to it.
If that's the case, let's fix it.
This Is A Matter Of Time And Priorities
When a "good" company finds itself with bad Branding, those in leadership can find themselves stuck in the tension between having a rock-solid product or service and not being able to communicate that value to a potential customer effectively.
This breakdown of communicating value is a deal-killer.
On top of that, company leaders face more immediate issues to deal with; problems bigger than answering questions like:
How blue should our blue logo be, or
Is this tagline catchy enough, or
Does this sound like "Us"
Again, you know it matters, but you have to move on to other things, and you have to lead.
Solve This. Build My Brand.
WebMaxFormance offers turn-key quality branding services.
You can get back to your core business.
Branding IS part of our core business.
We build client personas.
We take a look at your competition.
We evaluate your product and the overall "feel" of your company.
We consider graphics, tone of text, logos, web design, and product/service design.
We want someone to see your company and quickly answer the Who, the What, and the So What questions about your company.
And, then we can help to introduce you to the World Wide Web.
Press The "Launch Button"
Ok, there's no red button on this page, but WebMaxFormance is, in a way, a Launch button you can press to solve this branding issue. Let our staff jump on this.
This is part of our core business, and we aim to be good at it.
If you have questions, feel free to ask. We would like to hear from you!
What do you sell?
Who do you sell to?
What is the "tone" of your voice while you sell it.
(And, yes…Design/Logo/Voice… the whole package)
Done.
Schedule Your Consultation Today.