WebMaxFormance is a progressive digital marketing agency. We have been in the digital marketing business for over 10 years, working with clients from many different branches such as software development companies, real estate brokerage firms, online training websites, etc.
This all started as a one-man band. A theology major, a computer hardware geek, growing up on an apple orchard. With plenty of transferable skills used in Analytics, Copywriting, Strategy etc, he started small, and grew the operation over time. One website at a time, from the kitchen table, using a pre-owned laptop.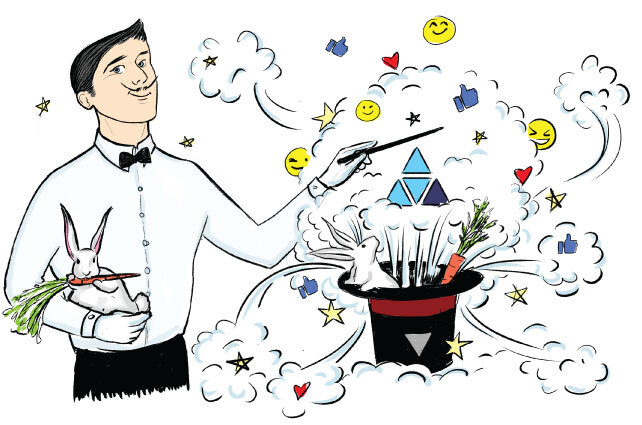 Over the 10+ years, WebMaxFormance has grown into a friendly, low-tension, and efficient small business. We consist of a dozen experienced and well-trained in-house members, all with different backgrounds and talents. This diversity helps us see problems from different perspectives, and offer solid digital marketing solutions.
Our goal is to help good companies and good people grow their operations by improving their web presence. We achieve this by providing excellent skills at affordable prices for businesses that compete against industry giants but don't have the budget to hire in-house.
You could say we're turning under-dogs into big dogs using digital marketing services.
As a small digital task-force, we provide end-to-end digital marketing services. From conceiving your brand personality, defining your audience, communicating your unique value proposition, building the website and driving traffic that converts.
You'll find everything you need here: Web and Graphics Design, Content, Website Development, Competition analyses, Growth strategies, SEO, Social… Everything you need to grow your market footprint. Our success stories include startups growing from Zero to six-figure sales in Year 1.
We helped almost bankrupt businesses turn things around, and we've helped successful businesses accelerate their growth as they raced toward selling out and retiring.
Turning businesses 180 degrees is something we can and have achieved. Some say we make miracles happen. For us, it's just another day at the office.
Our methods are focused and based on scientific facts, studies on human emotions and vast amounts of research. By using the most successful marketing strategies and adapting them to your business' needs, we create foolproof solutions to assure your success.
The growth we provide clients is based on proper understanding of systems. Your website is a technical product, so we build it like engineers. Your offer/pitch should get people's hearts pumping. So we write it like psychologists.
Your SEO/Social/PPC is about outperforming specific competitors in specific areas. So we aim and measure twice, so there'd be no slack.
We Care About Your Success
Our goal is simple: help businesses grow, and we grow our business. Simple as that.
We're a low turnover, high focus on relationships type of a business. There are no cookie-cutter solutions that we just stick on and move on to the next website project. Things need to get done the first time around, without breaking the bank.
The result: happy clients turned friends. The very first clients that came in Year 1, are still with us and raving fans. And it's been over 10 years.
Our Potential
We have and will continue to work hard on making dreams come true and making miracles happen. Our approach, both scientific and relational, is our strongest point, and we work hard to perfect it every day.
We focus on low client intake but high results output for the select few. While some take the approach of atom bombs, we prefer to be laser-focused. Bringing high return on investments for a handful of businesses per year so that we don't lose the human touch while doing digital magic.
Here are some of the numbers representing the improvements and successes that we have accomplished for our clients.