Running a business is very tough. Running a business without solid web presence is a suicide.
We've decided to start making a difference for one business owner per month this year.
The first step for anyone to be able to grow their business is to take it online. A website is like a sales agent, working 24/7 for you, attracting visitors, and converting them into clients. But getting a website that has that potential of attracting visitors, and converting them into clients is not a cheap thing. Slapping some text and a few images on a website won't do. People are way too picky and choose to do business only with people who have solid websites.
Now, if you're just starting out, a professionally built website can be out of reach just because it takes at least $1000 to build a standard website with a Homepage, About Us page, Contact, Services and Meet the Team page.
This is why we decided to offer help to startup businesses or small local businesses: we'll build one free website per month.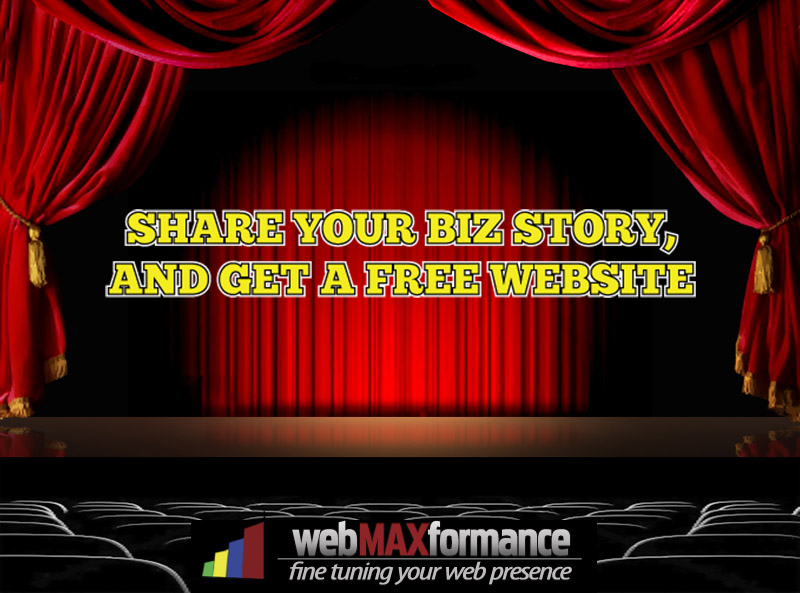 How to qualify for a free website?
Share your business story in the Comments field below (or share your story on Facebook), how you started, what are your biz challenges, what's your goal.
Then, share this page on Facebook/Twitter/Google+ etc to get your story tons of publicity.
The best story that gets plenty of Likes/Shares/Comments will enter a poll for a free website. THE WINNER GETS A FREE WEBSITE! No hidden fees, no fine print, no catch. Just tell the world what great and positive difference your business is making, and you can get a free website for your business!
Have friends that need a website, make sure they hear about this poll too.