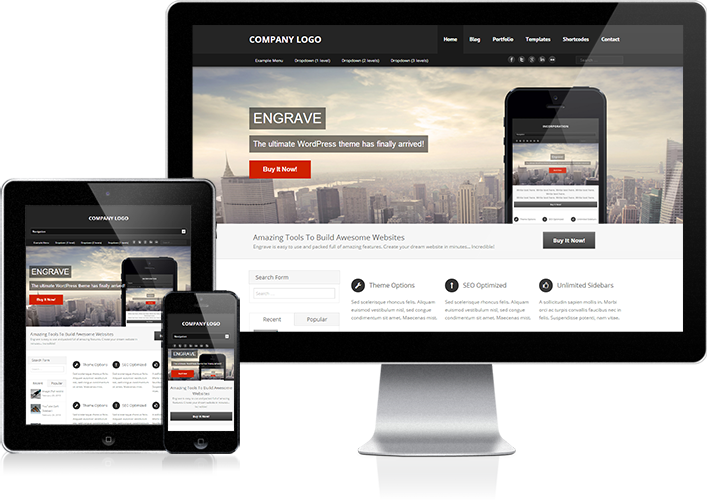 Free vs. Premium WordPress Themes
In short, most free WordPress themes are free for a reason: they're not as good as their premium counterparts. Even though we don't recommend using a free theme for your professional membership site, still you may want to consider using one.
There is a significant overlap between the free and paid themes. Many free themes are better than lower quality premium offerings, and a free theme can even do the job perfectly well for you.
Since WordPress.org primarily acts as a free advertising platform for any free theme developer, there is no obvious reason for an honest theme developer not to upload their theme.
With that in mind, a good rule of thumb is to never download free themes from anywhere else other than WordPress.org.
When searching for a theme from WP directory we would recommend visiting the WordPress Theme Directory directly (don't search from your WP Appearance Dashboard!). You will find more information by visiting the WP directory directly. Check out the most popular themes, browse by tag, or just search through the latest themes.
But first, you need to be extremely cautious while selecting a free theme from WordPress.org directory. Next, we will list the most important things from which you need to be very cautious when selecting your free WP theme.
Most Important Factors When Choosing Free WP Theme
Check the main theme information on WordPress.org
There's another good reason why you should only download themes from WordPress.org – you're provided with valuable information that you will not generally find elsewhere. Click on More Info and carefully read the description of your theme.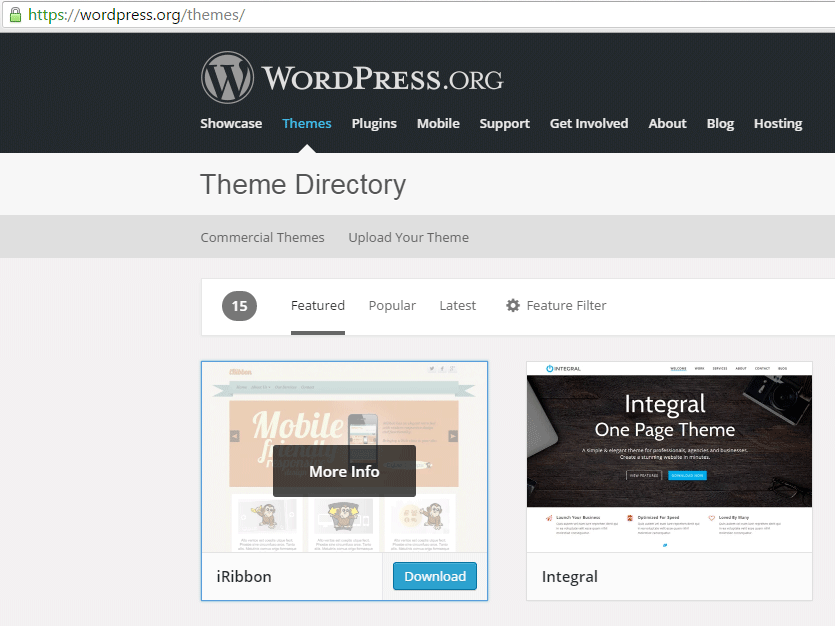 You will want to pick a theme that has been updated recently (say in the past 3-6 months).
As a rough rule of thumb, the more downloads a theme has, the better you can expect it to be. Make sure to check downloads per day graphics to see the trend of the theme's popularity.
Star ratings should be used as a guideline. Don't necessarily let one-star reviews put you off a theme; you can click on each line of star ratings to see written reviews, and you'll often find that people have left low ratings with no justifiable reason.
The ratio of resolved/unresolved support threads serves as a good indicator of the developer's willingness to resolve issues. Quality free theme support is a pretty rare commodity, so finding a well-supported free theme can serve as a compelling reason to choose it.
Our Recommendations For Most Popular WP Free Themes

Customizr is a very popular free WordPress theme that is easy to customize, and to give you a professional look to your online presence.
The theme uses the WordPress theme customizer for all of its customizations, with no theme options or settings screens. This has the advantage of displaying your changes as you make them but limits the amount of advanced customization that needs to be added.
There is a downside where there are no options to turn page elements on or off for different screen sizes, but we are impressed with the way the layout adapted to a wide range of screen sizes.
First, we were hesitant about considering this theme (because of its name), but we can say that the theme mostly lives up to expectations.
Its options screens are responsive, meaning you can administer it on a mobile device, and its simple, modern layout adjusts perfectly to different screen sizes. The number of widget areas and built in menus is impressive, especially as multiple menus can be very useful on different screen sizes. It would be helpful if each of these could be switched on or off for larger or smaller screens.
It includes a range of customization options but it's a shame the color scheme can only be altered by adding your own custom CSS and those screen elements can't be turned on or off for different screen sizes.
With Sydney, you will be able to create a nice online presence. Sydney brings plenty of customization possibilities like access to all Google Fonts, full-color control, layout control, logo upload, full-screen slider, header image, sticky navigation and much more. Also, Sydney provides all the construction blocks you need to rapidly create an engaging front page.
This theme has an impressive range of options comparing to the other free themes. The theme is made even better by the fact that it uses a responsive options screen so you can work with the theme on a mobile device. It also includes the option to vary features such as the menus and slider on mobile.
It is let down to some extent by the design – it's a bit bare and the breakpoints target screen sizes which are too wide, meaning that on tablets you'll be looking at a layout which seems to be designed for smaller screens. The addition of a couple of extra breakpoints would be a big improvement.
Spacious is nice multipurpose responsive theme coded with a clean code. You can use it for your membership business, portfolio, blogging or any type of site. It has 4 page layouts, 2 page templates, 4 blog display types, widgets, slider, a primary color option to match your logo and website, boxed and wide layout, light and dark color skin, translation ready and many more.
MH Magazine lite is a free responsive magazine, dynamic news or blog WordPress theme for making a website with a lot of content. Can be perfect if you are providing a lot of digital tips, tricks, and lessons. If you would like to have more features, custom widgets and options to customize your website, you can upgrade to the premium version of MH Magazine.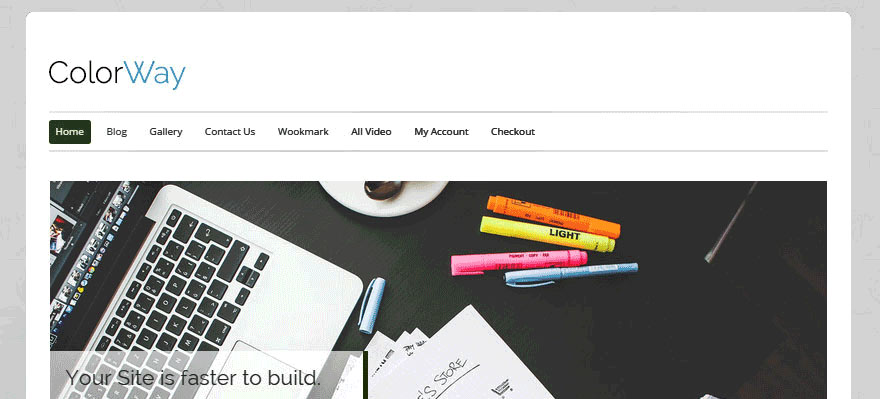 The Colorway theme has a truly responsive layout, with page elements resizing nicely on different screen sizes. However, given that its name is Colorway, the options for customizing your site's colors are extremely disappointing. You can change the background color in the theme customizer but if you want to amend anything else, you'll need to add custom CSS.
The navigation menu behaves as you'd expect it to, but unfortunately, the design of the menu on small screens isn't very attractive; or at least not as attractive as the rest of the theme's design: it feels like a bit of a last minute add-on.
However, the way the slider behaves on different screen sizes is very well designed and widget areas are responsive.
Final Words
Now you have a good understanding of a WordPress free themes. In this lesson, you've learned what every free theme needs to have in order to qualify for a winner for your membership site. Once again, we DON'T recommend using a free WordPress theme from somewhere else outside the WordPress themes repository (or using FREE theme at all), but it's up to you to decide.
We've listed our most popular WP free themes but of course, you are not limited just on those. You can spend some time in the WordPress Themes directory, and with our above mentioned deciding factors in mind, you can select your perfect WordPress free theme.