Step-By-Step In-Depth Membership Creation
Professionally Configure Your WP Site And Prepare It For Generating Profit
Here you about to learn how to create a highly profitable membership site and start generating money from it. But, before getting into any technicalities, let's talk about money first…
Money is great but you must work very hard in order to become rich and have a lot of money today. Right? Nope! You are WRONG! Sorry for bursting your bubble of the wrong mindset.
We highly advise you to abandon that mindset which tells you to work extremely hard in order to get rich. We constantly study the successful people and we can for sure guarantee you, that is NOT the case here! You only need to work smart! And working smart meaning to put the money work for you, not the other way around.
One way of doing so is by making residual recurring income where you will earn money while you sleep. And this is not some wishful thinking, but an easily achievable goal. Today, we have the perfect solution for achieving your goal, which is, you've guessed it – creating a highly profitable membership site.
Our Academy exists for one goal only, teaching you how to effortlessly create an ultimate membership site from A to Z and start making a lot of money, with recurring payments from month to month, without the need of constant hard work.
We've done a lot of hand-guiding for total beginners in their journey to profitable membership creation. Even our most technically challenged students managed to create their complete membership site in a week or so, and trust us when we are telling you – some of them didn't know even what is WordPress.
Now it's time to share our knowledge with you and to guide you step-by-step up to the top of the ladder of your online empire. Our students already are making 3-4 figures per month with their membership sites and now it's time for you to join them.
So we hope you are ready for this, grab a coffee, and get comfortable, because we've got a lot of ground to cover!
What It Takes To Build Successful Membership Site?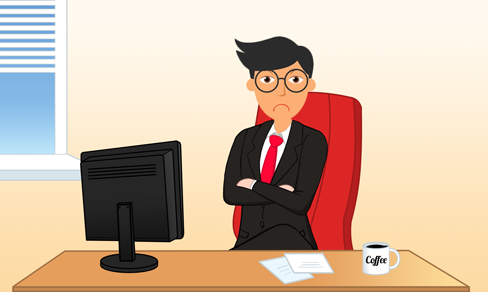 Deciding to build a membership site is your first step. And that's the easiest part of the process.
However, there are small millions of different factors that go into the actual creation of the membership site. A successfully established WordPress membership site has a lot of components.
It's not just installing a membership plugin.
Besides deciding which membership plugin to use, you need to know how to handle the payments, how to design the site, how to secure it, how to optimize it and speed it up…
Bottom line, it can be really daunting.
Luckily for you, we've got you covered from the basic foundation. Don't worry if you don't know anything about web design or WordPress in general at this point, your basic understanding of copy/paste is good enough for us!
Almost everybody knows that one secret key of the Internet success is having your own digital product. But if that product is only one e-book or DVD seminar, it can be easily leaked and spread around. Such product is more a one-time thing and after a while, you will start losing a lot of sales (because of the easy accessibility of your product elsewhere).
And there's nothing you can do about it, UNLESS…
Creating a membership site, on the other hand, can be a really interesting concept since you have a complete freedom to find a unique way to deliver your premium content to your customers and charge it for monthly access. People tend to pass around the e-books and other products, but in most cases, they won't pass around their membership site details (even if they want). Also in every moment, you are in full control over which portion of your content the users can access in which time.
In the next topic, you need to fill the Membership Planner which can help you easily to plan your complete membership site.
When you are done with the planner, you will see how to create a profitable membership site using our chosen membership plugin: WishList. You are about to learn how to:
Create The Core Membership Pages
Protect The Lessons
Make the Drip Feed
Integrate the payment system
And many many more…
Note that in the Advanced WordPress training we have a selection of the 8 most popular membership plugins where we will be hand guiding you through the whole membership creation process step-by-step for your chosen membership plugin.
Now let's start with WishList…